Cheap Vegas Gaming | Lowest Limits
El Cortez Vegas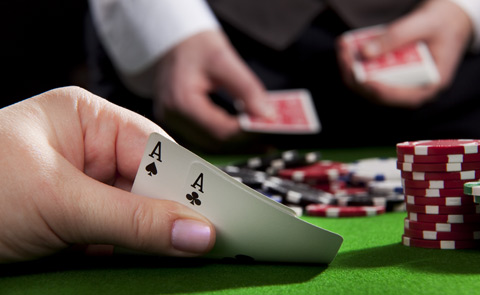 Downtown Vegas Low Limits
As a general rule, the farther away you get from the Strip, the better the Las Vegas gaming lowest limits will be. Downtown Vegas applies to this rule without being too far out of the way.
Eastside Cannery Casino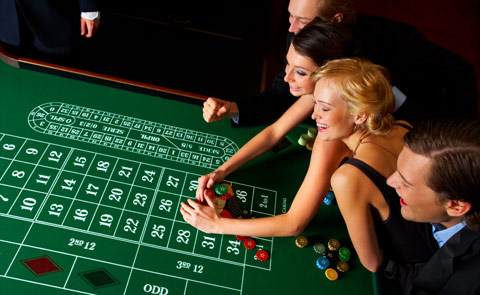 Off-Strip Low Limit Casinos
Cheap Vegas gaming is one of the best ways to risk little and yet gain the same entertainment level at the end of the day. Sure, you're likely not going to strike it rich, but you aren't going to have to get a second mortgage either. If your goal is to simply sit at a table and enjoy the company, the thrill of risk, and just pass the time, cheap Vegas gaming lowest limits are a great partner in crime.
Arizona Charlie's Decatur: The craps game is $2 minimum during the slower times (5x odds). Decently low limits in the rest of the casino. They even feature $4 blackjack (literally the only $4 games we've ever seen), $10 Pai Gow, and dollar roulette with a $4 magic number are available. Obviously, Arizona Charlie was willing to think outside the box in being cheaper (but not TOO cheap) than all the $5 tables out there.
Eastside Cannery Casino: We saw $5 blackjack and craps (up to 100x odds to boot!!) during a slower time. Roulette featured 50-cent chips with a $2 minimum per spin. You want the lowest limit gaming Las Vegas Off-Strip has to offer? Check out the Longhorn Casino across the street. Just make sure to bring a gas mask or two with you.
Welcome to one of our favorite pages. True Cheapos will go to extreme lengths to find the lowest limits and best cheap Vegas gaming spots. Luckily for you, this page should give you a good head start on some of the best joints in Vegas.
The dollar chips shown here are for you, not for the casino. So places with just one measly chip have high table limits, while places with five mean you can gamble all night on a cheapo budget.
The Las Vegas gaming lowest limits are a welcome sight to those who don't want to break the bank and yet still have a little bit of fun. Although your losses can rack up quicker than you'd think, there's no question that the lower the limit, the better bang for your buck.
Most of the best lowest limit gaming Las Vegas has to offer are located Off-Strip or in Downtown Vegas. Thus, your Vegas hotel accommodation rates likely won't be very high either. Good news for us Cheapos.
The best thing about cheap Vegas gaming may be the characters that you will encounter at the tables. Usually the high rollers are also the biggest personality-less stiffs around (although you didn't hear that from us) - you won't find any of that dry conversation here.
Make sure to check out our Vegas promo codes to find the best combinations on cheap lodging and low limit gaming. Do things right, and you'll make back what little money you spent on your hotel room at the casino tables - a Cheapo's dream outcome.