Upscale Las Vegas Gaming
The Venetian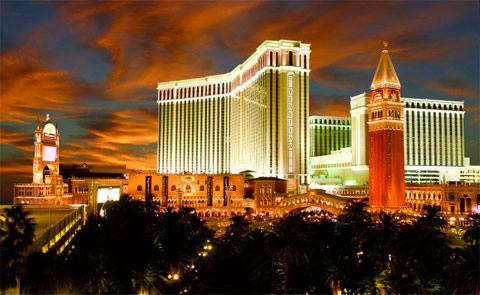 The Fanciest in the Land
If you think you're ready to play your hand against some professionals, there are a few upscale gaming Las Vegas casinos that will always have plenty in the house.
Aria Hotel at Las Vegas City Center: Vegas upscale gaming is hoity toity and in full effect at the Aria Las Vegas . This place is meant for people with rich blood and from elegant decor to high limits at the tables, you'll wish you made a few more thou this year when you try to play here.
Bellagio Las Vegas: This Las Vegas hotel is known as a city within a city though, which sets it above and beyond every other casino in Vegas. You won't get a big boy chair unless you spend a pretty penny especially on weekends. This is upscale Las Vegas gaming at the Bellagio, and they do not mess around when it comes to being upscale.
The Venetian Las Vegas: Venice might not be known for upscale gaming but Vegas sure is! The gaming at the Venetian hotel in Vegas will make you feel like a king while you're winning, and like a misfit when you hit that losing streak. If they still let you sit there after that, of course.
The Wynn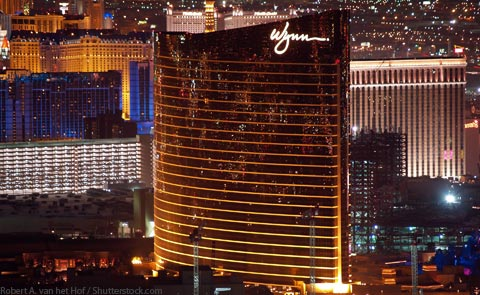 Good Players with Money to Burn
So maybe you're not good, or rich, enough to play with the guys whose poker face have made them their millions, but there are still plenty of Vegas joints for you to make a buck at.
Mandalay Bay Resort & Casino: This casino resort has $25 and double deck blackjack tables to start you out right in this scene. Geeze, you better be good at counting to 21 if you're here. The Mandalay Bay Resort & Casino received the AAA Four Diamond Award, second best and not too shabby by anyone's standards, especially ours. This upscale gaming Las Vegas establishment has a high limit, discreet area away from all the rif-raf for all the really great and important players.
Caesars Palace: Caesars Palace is one of the most well-known gambling resorts in the world, and one of the our favorite upscale gaming Las Vegas destinations as well. They offer a few low limits and penny slots, but a lot of high rollers come here as well. Caesar's Palace also has plenty of fine dining, entertainment, spas, shopping and the famous Garden of the Gods. So basically you can spend your newly won fortune anywhere on the premises if you're just itching to start your spending right away!
It's important to keep it classy when you go to Vegas sometimes, and even though it goes against our Cheapo standards, there are plenty of places that offer upscale Las Vegas gaming. You might not see us there unless we're just passing through to use a fancy bathroom or flirt with rich, older folks. Maybe it will even be you that we end up batting our eyes at.
Upscale Las Vegas gaming is for all those people who don't come to Vegas looking to get lucky and make money. It's more for people who don't really need to be on searching for discounts in Vegas at all actually. These are the people that do our accounting, play the stock market, and look down on our lives in general. Oh well...even they deserve to penny pinch their generous amounts of money.
Upscale Las Vegas gaming generally goes on at the usual upscale venues. The Bellagio, the Venetian, and the Aria are all frequented by these rich folk. If you think that you can't afford to stay in a hotel for a night, it will probably be a stretch to think that you can afford to gamble there on a regular basis. But, if you wouldn't settle for anything less than staying in these luxury Vegas hotels, then you will probably fit in with all the pros that hang out here. Hey, you might even win a few times.
If you're looking for some less intimidating upscale gaming Vegas has plenty of places for that too. Some people prefer places that they at least have a small chance at winning a few times, so they go to places that aren't crawling with professional gamblers and even have a few loaded beginners in the mix. Upscale gaming Vegas comes in all shapes and sizes, but only the luxury shapes and sizes of course.