Cheapo Eats - The Best Buffets in Vegas
Sterling Brunch at Bally's Las Vegas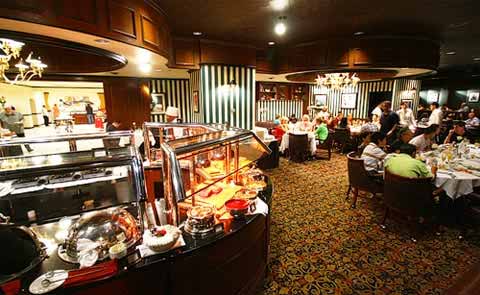 Best Buffets in Las Vegas
When a buffet is just called "The Buffet" you know exactly what you're getting into. And when they are at the some of the fanciest hotels on the Las Vegas Strip, they don't need anything more than a simple name to attract crowds. And crowds is what you can expect at these popular Las Vegas buffets.
The Buffet At Bellagio: This is one of the best buffets in Las Vegas, but it's still not the most expensive. Yeah, you'd think that since it was the Bellagio, they'd charge the most, but you're in luck, because they don't! They've got the best deal on lunch in town, which is really the best time to go to a buffet in the first place. Plenty of time to walk off the 5 plates you shove down your trap before you have to squeeze in your party clothes that night.
The Buffet At Wynn: One of the best upscale buffets in Vegas, but it's still just a buffet, so expect all the same options you'll get everywhere else. They do have some of the high-end stuff on the menu though, which puts it at the top of the list.
Feast Buffet at Red Rock Casino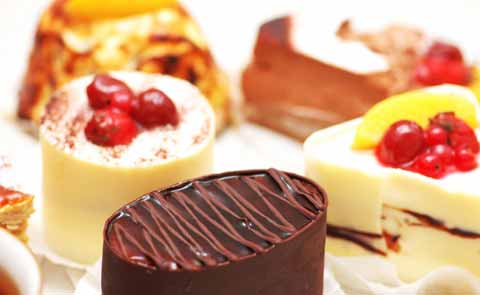 Best For Brunch
When you're looking for buffets in Las Vegas with a good brunch menu, you'll surely have a wide array to choose from, but some stand out more than others. These Las Vegas buffets are both in popular hotels on the Strip. They get a lot of traffic and the food stays fresh, especially during brunch-time.
Wicked Spoon: This is one of the trendier Las Vegas buffets, just because it's in The Cosmopolitan. Wicked Spoon Buffet is like other buffets on the Strip except they try to make it more intimate by squeezing everyone into a smaller space. Don't worry, most people that come here shower often.
Le Village Buffet: Oh la la, of all the buffets in Vegas the Paris Hotel Las Vegas has one of the only with a bunch of French food. They're still pretty stocked on American grub with some crepes thrown in, but hey, you're in Vegas. This is about as "authentic" French you're going to get here, so sit down and pig out. That's the American way.
Buffets in Vegas are about as common as casinos in Las Vegas, but the best Buffets in Vegas are much more appetizing and the odds of you going home satisfied are much, much greater. And who doesn't like the best odds when you're in Vegas? Much like the infamous casinos, travelers flock to the nearby Vegas buffets and keep coming back time and again. There are some really good buffets in Vegas, but there are some really average Vegas buffets, too. Thankfully, Cheapo Vegas can help you avoid picking a dud. A good - errr, GREAT - Las Vegas buffet is the sign of a quality casino nearby anyways, so you may be in for two home runs in one trip. Use Casino Boy's helpful links below to sort out every meal in Las Vegas ...
$ - $10 and under w/ tip $$ - $11- $25 $$$ - $26- $40 $$$$- Over $40
Buffets in Vegas seem to be making a comeback, especially with the opening of the Bacchanal Buffet at Caesars Palace. We get it. You can still say you ate at the Bellagio without having to sacrifice all of your money to the man and you're still getting portions that won't send you away hungry. Las Vegas Buffets are the obvious choice for dining due to their pricing and selection. Vegas is all about excess, even the excess pounds you gain at the buffets.
People go to Las Vegas Buffets because there's always a variety, but from buffet to buffet, there's also a wide price range. If you're eating at one of the upscale Las Vegas Buffets, you're obviously going to be paying more, even if you're getting the same food. Some of them will just have better quality, service or unique or specialized menu items.
If you're looking for cheap buffets Las Vegas has those too. Going during the day will make your meal cheaper, so go try a Vegas lunch buffet if you really want to eat cheap because really,the dinner menu is probably not too different.
Whether you decide on a buffet on the Las Vegas Strip or want to dine at a local joint with the less-touristy bunch, there are buffets high and low that will meet your needs and satisfy your hunger. Many times, a buffet is sitting right under your nose in Vegas, just make sure it's one of the good ones.