Cosmopolitan Vegas
Oh, I feel so sophisticated, what with all the money I'm spending!
---
A Quick Look
Location: The Strip
Hotel Class:

Room Price:

Hotel Size:2,995 rooms
Casino Size:100,000 sq. ft.
Gaming:Yes
Nightlife:

Pool:

Buffet:
---
Book now for great deals!!

Other Hotels like The Cosmopolitan
The Cosmopolitan Deal Finder
* Room Rates shown above reflect the average nightly rate for a 2 night stay with the calendar date as the check-in date, our visitors should verify actual rates, promotions and deals directly with the hotel as we make no guarantees regarding rates, but only provide them as a convenience.
Book Now
The Skinny
The Cosmopolitan of Las Vegas Hotel and Casino was intended to have a lot of condos in it, until people stopped buying condos in Las Vegas. At that point, and with the economy tanking and CityCenter being stunningly lackluster next door, the owners decided to make it swankuluxe but a little less serious than the other high-end joints. It has some visual jokes, cool stuff to look at, some fantastic restaurants, and a sense of fun that's been missing from the other new places. It has probably the hottest nightclub in Vegas at the moment.
Reviews
There are currently no reviews!
Be the first to write a review!
Write a review
Our user reviews are from real registered users.
Quick Facts
Check-In Age - 21+
Parking
Near Restaurants
On-Site Restaurant
Pets Allowed
High-Speed Internet
Check-out at 11am
Check-in at 3pm
2000+ Rooms
Info
Location:
3708 Las Vegas Blvd. South
Las Vegas, Nevada 89109
View Map
Website:
www.cosmopolitanlasvegas.com
Room Quality:
The Cosmopolitan Hotel and Casino Las Vegas has some swanky rooms, and larger than average, about as big as most of the other top-end hotels. The most appealing aspect is that most rooms have balconies with doors you can actually open, and area you can actually walk out onto. The colors are cool, blues, grays with a smattering of warmer tones. The smallest rooms are the City rooms at 460 square feet, followed by the Terrace Suites. They have the balconies and small kitchenettes. Bigger than those are the bedroom suites which also have all the fancy stuff. All rooms have marble bathrooms with huge showers (with windows on the bedroom). Larger rooms add a deep tub. Some closets have strange, artsy wallpaper. All rooms have swanky furnishings.
Service Quality:
The Cosmopolitan Vegas is very good for those with the moolah. The goal here is to be as nice as the other high-end joints in town. Everything is available to you, usually at a cost.
What You Get Bottles of in the Bathroom:
The finest shampoo, condition and lotion, all in odd medicinal-looking bottles. Don't confuse it for medicine, though, or your gut will get a lathering.
Clientele:
People in their early thirties up to sixties, mostly. This is supposed to have a mature feel, so it isn't going to be huge with the hipsters, but will appeal to the BMW/Lexus/Mercedes set.
How's the Pool?
There are three pools, all of them small, up on the fourth floor overlooking the Strip. The first is the Boulevard pool, which is mostly very shallow but the biggest of the bunch and right on the Strip. The second is the Bamboo pool, which is smaller and designed to give its users some privacy. The last is the Marquee dayclub which is a hipster lounge pool by day and part of the nightclub by night. Plenty of daybeds and loungers are arranged on tiers about the pool, and there are swanky private cabanas tucked away for privacy. There are also pinball, foosball, ping pong and billiards tables arranged about the pools.
Resort Fee:
No resort fee at The Cosmopolitan of Las Vegas Hotel and Casino.
Is it Worth It?
Cosmopolitan isn't the most expensive place on the Strip, or the cheapest, but you get what you pay for if you don't mind paying for a lot.
Hotel Amenities
Sauna
Security Guard
Spa
Wedding Services
Airport Transportation
ATM/Banking
Concierge Service
Doorperson
Express Checkout
Fitness Center
Multilingual Staff
Parking Garage
Free Guest Parking
Ballroom(s)
Restaurants
Conference room(s)
Bar/Lounge
Air-conditioning
Pets Accepted
Table Games:
The casino has all the usual suspects, including Casino War, the only game to be more boring than Baccarat with worse odds than roulette. Skip that and look for the craps, blackjack, mini-bac, roulette, pai gow and variants of 21. Craps is 3x4x5x odds, single-deck blackjack is 6:5. The casino is long and narrow, and maybe the most boring part of the property. It's really rather conventional and unappealing.
Bet Minimums:
We saw some $10 tables the day after opening, so it appears that may be what to expect at slow times. By evening, those were bumped up considerably, but during the day, it's almost reasonable.
Machines:
A huge inventory of video machines with many of the TV and movie theme machines. They have them from those infernal penny slots all the way up to several hundred bucks a pull. The video poker is Strip standard, meaning full-pay is very hard to find, but available at the dollar level.
Cocktails?
While the casino is new, it's a little overwhelmed and service is slow. The drinks were coming in swanky looking lowballs and tall glasses, though.
Who Gets Comps?
Their slot club is supposedly more than that. It is called Identity and it links everything together so it tracks all of your purchases and play and activity and comes up with rewards based on the sum. Is it any good? We don't know yet.
Number of TVs:
There are individual TVs at the seats, but the community tubes are a wall that, presumably, can be turned into one giant screen or into several smaller screens. In fact, that's what it mostly is - a lot of different screens.
Number of Seats:
The Cosmopolitan Vegas has a fairly small book and there are only about 30 seats, each with its own TV.
Number of Betting Windows:
About five windows are available to take your money and maybe even give some back.
Free Drinks?
For the big bettors, anything is possible. For the rest of us, we'll have to sip on our dreams.
Snack Bar?
Well, it's on the second floor of The Cosmopolitan Vegas, so you can go to the buffet. Some people still consider that a snack.
Other Notes:
This is a small and ugly sports book for the Strip. The Cosmopolitan Vegas now offers the Cantor Gaming mobile device that you can carry around the resort with you and make sports bets while anywhere, or play the casino-style games. Because, you know, there's nothing like going to Vegas to play on a computer. The sports book is next to the Marquee Nightclub on the second floor.
The Cosmopolitan of Las Vegas Guest Rooms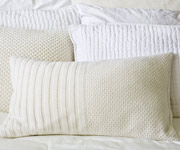 City Room
With this room, you get two queen beds with pillow top mattresses and Egyptian-cotton linens. You have a 54-inch flat-panel HDTV with premium cable channels and pay movies and access to high-speed wired and wireless Internet access with a surcharge. Of course no room is complete without bathrobes and slippers, not to mention to chance to see how much weight you're gaining on the bathroom scale.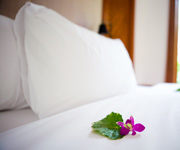 Terrace Studio/One Bedroom (With Fountain View or Without)
A 610 square feet, this is probably bigger than your apartment back home and the king bed is probably more comfortable as well. There's a kitchenette with a microwave and a Sub-Zero minibar, so you can heat up your leftovers and pour yourself a Cosmopolitan instead of going out for breakfast. Enjoy it in bed, your living room or on the 110-square-foot balcony attached. If you're here on a romantic getaway, choose a studio with a view of the Bellagio Fountains for an extra romantic kick. If you're alone or with friends, it might be more appropriate to get a different, less romantic and less awkward view of the Vegas Strip or something.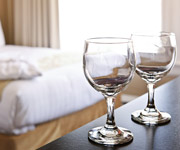 Terrace Suite (Maybe Even With a Wraparound Balcony)
These are the rooms that prove that this place was originally designed to be condos. 910 square feet rooms with 160-square-foot balconies. The kitchenette comes complete with stove, oven, microwave, Sub-Zero minibar, and dishwasher. There are two bathrooms, maybe one for bathing in the jetted tub and the other for taking care of business. You even have a washer and dryer in case you want to wear the same exact underpants every day. If you choose to get this suite with a wraparound balcony instead of the standard one sided option, you'll be upgraded to a 1,200 square feet suite and a 480-square-foot wraparound balcony with three sliding glass doors and Las Vegas skyline views.
User Average Review
Overall:
Service:
Cleanliness:
Location:
Room Quality:
Based on 0 reviews
Rating Distribution
0.0% recommended it
The Cosmopolitan of Las Vegas Reviews
There are currently no reviews! Be the first to write a review!
Write a review