CheapoVegas.com Announces the Cheapest Las Vegas Pools of 2013
Apr 12, 2013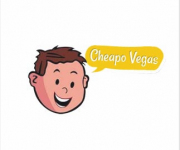 Cheap Las Vegas hotel pools for spring and summer 2013! Casino Boy gives an inside look at some of the cheapest Las Vegas pools this year.
(PRWEB) Arpil 12, 2013
The Las Vegas pool scene this spring is in full swing and it definitely has Casino Boy sprung on Vegas. Even though he gets shy in his swim trunks, there's no way Casino Boy is missing out on all of the scantily dressed pool goers heading down to the cabanas and Las Vegas pool parties. While Vegas nightlife and gambling are always a go-to, spring and summer in Vegas are all about getting wet at the Las Vegas pools (and for everyone who needs to get their minds out of the gutter, we mean wet from jumping into the pool). Finding the right Las Vegas hotel with an affordable pool is clutch for any budget trip to Vegas. Unfortunately for all those Vegas Cheapos out there, especially for dudes who can't use any womanly charms, the pools at Las Vegas hotels can be a stretch for any budget due to entry fees, cabana costs, and expensive drinks and food. Luckily, Casino Boy has the inside scoop for cheap Las Vegas travelers on the best and cheapest Las Vegas pools of 2013 so everyone can experience Vegas VIP without dishing out the dough. Here are the top picks for cheapest Las Vegas Pools in 2013:
1. Flamingo Las Vegas Pool:
Go Pool at the Las Vegas Flamingo hotel is free for guests, and for a small entrance fee it's also open to those who aren't staying at the Flamingo. Those who are staying at a Caesars Entertainment property can enter Go Pool in the Las Vegas Flamingo for an entrance fee of $15, and all others can enter for a $25 cover charge. This 21+ Vegas hotspot is known for its energy filled pool parties and 38 cabanas and daybeds. Plus, Flamingo is offering a Go Get Wet Pool Package Las Vegas deal for two nights at the Flamingo starting at $53/night and a Poolside Food & Beverage Credit for $25. This Las Vegas promo code at the Flamingo runs through October, 2013.
2. Rio Las Vegas Pools:
Cheap Vegas travelers know that Casino Boy digs anything free, especially when it comes with chicks in bikinis. For those looking for a free Las Vegas pool party, head on over to VooDoo Beach, the pool at the Rio Las Vegas. With the sand-entry pool, waterfalls, whirlpools, and 2 bars, its hard to believe that this is a free Vegas hotel pool. With free entry for all guests from 9:00 am to 5:00 pm, even for those not staying at the hotel, this is one of the cheapest Las Vegas pools with a fun atmosphere. Adults can party at The Voo, the Rio's "European-style pool," or in layman's terms for us less sophisticated Cheapos...a topless pool (giggity!). It's typically free for ladies, but fellas will have to dish out $20...the tatas will probably be worth it though. Those who have a little more cash and want that Vegas VIP feel, cabanas and daybeds are available at the Voo starting at $125/person and $50/person respectively. For those Cheapos out there complaining that this isn't cheap, put a sock in it! Compared to cabanas at other Las Vegas pool parties which can run from $350-$900, the pool at the Rio is pretty cheap in Las Vegas. For those who don't have the dough, stick to just the pool party and still have an epic Vegas vacation.
3. Paris Las Vegas Hotel pool:
Soleil Pool, the rooftop pool at the Paris Las Vegas hotel, spans two acres in the French garden for swimming with views of the Vegas Eiffel Tower and access to the Vegas Spa by Mandara. While Casino Boy thinks this hotel pool is boring, many say its the perfect Vegas hotel pool for sunbathing and relaxing since the pool attendants and Cafe du Parc will satisfy any need. A pool without a party scene in Vegas? Casino Boy says that's lame, but hey, some people are into that sort of relaxing vacation. From 9:00 am to 5:00 pm, Soleil Pool is a free Las Vegas attraction for any guest staying at a Caesars Entertainment property. So, even if it's boring at least its free (for some)! Those who can cough up a few extra bills can get a cabana at the Las Vegas Paris pool starting at $159, which includes VIP drink service, a forty two inch flat screen television, 10 bottled waters, a ceiling fan, lounge chairs, regular chairs, and a courtyard. This poolside cabana definitely offers bang for the buck, but it's meant for mellow pool goers so there probably won't be any Casino Boy spottings here this spring. Those who really want to splurge at the relaxing Las Vegas pool scene, $229 gets a poolside Villa!
4. Planet Hollywood Las Vegas hotel pool:
Not staying at the Planet Hollywood Resort and Casino but still want to go to their pool? Well, looks like we're in luck since Planet Hollywood Las Vegas offers free entry for guests of Caesars Entertainment properties and a $10 admission fee for anyone else! Casino Boy is all smiles since this fee has gone down $10 since last year, and that doesn't happen often in Vegas. As if Casino Boy wasn't already satisfied with this Las Vegas pool, the name of this pool is the Pleasure Pool...and according to Casino Boy, cheap pleasure is what Sin City is all about! Anyone looking to be a Vegas VIP for the day, the Cabanas at the Pleasure Pools at Planet Hollywood Resort & Casino include a flat screen TV, 2 lounge chairs, a refrigerator with 12 bottled waters, a personal host and drink server for each cabana, a fan, and unlimited towels. As one of the hottest pool party scenes in Las Vegas, some fat cash is required for one of these babies. Casino Boy will definitely be sticking to day drinking in the pool and making friends with those who can afford the cabana....or not, he likes his Cheapos.
5. Bally's Blu Pool in Las Vegas:
With a free entry for any Caesars Entertainment property guests and a $10 fee for anyone else, this cheap pool at Bally's Las Vegas is perfect for Vegas travelers on a budget who want some fun in the sun. Plus, experience Las Vegas VIP style with cabanas starting as low as $129. Compared to other Vegas pools, these cabanas are definitely on the cheap end. The Vegas cabanas at Bally's include a forty-two inch flat screen television, table, lounge chairs, VIP Cocktails, bowl of fresh fruit, and 10 bottled waters.
This article was written by Ariel Abbott, Editor of CheapoVegas.com
About CheapoVegas.com:
CheapoVegas.com is the online authority for all things fun and exciting in Las Vegas... and cheap, too! Hotel promo codes, show packages and tour deals are just a few of the travel aides to be found on CheapoVegas.com.