CheapoVegas.com Picks the Cheapest Super Bowl Parties in Las Vegas 2013
Jan 16, 2013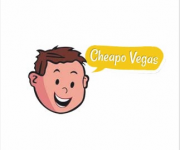 (PRWEB) January 16, 2013
Whichever team wins the Big Game, watching the Super Bowl in Las Vegas is bound to be one of the biggest party days of 2013. Heading to Vegas for Super Bowl 47 is a guarantee for a sick party, even if the favored NFL team doesn't win. These Las Vegas Super Bowl parties can be expensive though, with some bars asking for over $200. Luckily, Casino Boy of CheapoVegas.com has the inside scoop for the cheapest and best Las Vegas deals for a killer 2013 Super Bowl party.
1. Public House at Luxor Hotel: For just $55 per person, have unlimited burgers and as much junk food as anyone could ever want Turn that up to $155 and there's an open bar, so even if it's a loss, theres no guarantee of remembering it. Football, greasy food, and booze…what else is needed on game day?
2. America at New York-New York: What better place to celebrate America's unofficial holiday than this New York – New York Las Vegas restaurant. With bottomless cocktails and buffet for $75, enjoy the Super Bowl in Las Vegas at the Big Game party here without breaking budget.
3. The Pub at Monte Carlo: For the diehard football fans with a budget that isn't as tight, the PUB at the offers one of the nicest Vegas Super Bowl party setups. For $175 the PUB offers an upstairs seat, open bar, and bottomless buffet. For the true ballers out there, $200 gets a downstairs table and $250 gets VIP! Luckily the Monte Carlo has some of the cheapest rooms on the Las Vegas strip for the Super Bowl. Don't feel guilty for splurging on the Vegas Super Bowl Party because rooms start at $75.5 on February 3rd.
4. LAVO at Palazzo: LAVO offers open bar for $75, and add the Italian Buffet for $125 for the Big Game. With over 20 TVs at this Vegas Super Bowl party, there won't be any trouble viewing the game. Plus, even if the game is an upset, Lavo at Pallazo is one of the strips finest nightclubs, so just party those sorrows away.
5. Silverton: For a cheap Las Vegas Super Bowl party away from the strip, get into Silverton for free, and for $35 there's unlimited food and drinks. Just want booze? Just $20 party animal!