It's 5 o'clock ... Nowhere: The Best Day Drinking in Las Vegas
---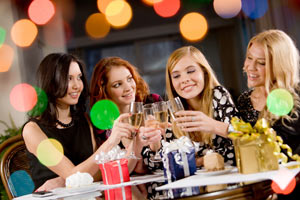 If you're anything like most of us at Cheapo Vegas, you probably aren't one to confine your drinking to after 7pm. Can we get a happy hour up in here? However, most of the time, a trip to Vegas calls for even earlier drinking than a normal happy hour. Thankfully, Casino Boy is all about the day drinking and has his few special 'faves'.
Nobody blames him; the Boy likes to have a good time. Vegas is full of tempting bars, and it's difficult to fit them all into a few nights of drinking. Why not hit up a few Vegas day drinking bars? The drinks are cheapest, the cover charge is nonexistent, and lucky for you, you can enjoy the best of both worlds by exploring the best night spots by night and the best day drinking spots in Las Vegas by day.

Flair bartenders "Doin' flips 'n s**t" as Lonely Island would so eloquently put it, live music and strong, strong drinks. If you get here before 8pm there's no cover charge. This lively atmosphere is entertaining and appeals to a wide variety of people. Come in your most comfortable day drinking attire, keeping it on the casual side, especially during the hot summer months. This outdoor bar in Vegas is always great time and an opportunity you don't want to miss!
Day Drink of Choice: The flair bartenders will put on a show for your entertainment while they make the most intricate drink you can think of. If you're in a simpler mood, take a shot or order beers by the pitchers. Plenty of people will be ordering specialty drinks to allow the bartenders to show off their tricks Tom Cruise-in-Cocktail style.
Frankie's Tiki Room

This is said to be the only 24 hour tiki bar in the U.S., and perhaps there is a reason that it's the only one located in Sin City. The drinks are ranked by skulls, so this may not be the safest day drinking spot for those of you with little self control and something to prove. However, for the daring adventurers who think they can hang though, a weekend day is the perfect time to visit this Off-Strip Vegas spot.
Day Drink of Choice: Day Drink of Choice: "The Fink Bomb." Rum, melon and pineapple sounds innocent and girl-y, but it's a 5 skull-er and it's not afraid to kick your butt. Yes, this is the Angelina Jolie in Wanted of day drinks.
Freakin' Frog
This highly recommended spot has won spots in our Vegas beer lovers guides, the best music venues, and - most importantly - Casino Boy's heart. They have a wide variety of 1,000 beers and 600 whiskies to choose from. The only question is, 'What won't we be drinking?' The live music usually starts once the sun goes down, and during the sunlight hours there are plenty of other entertaining things to do including a tour of the beer cooler or whiskey attic or just trying to stay lively enough to try your 10th new beer. And while you're there, you might as well stay for happy hour, right?
Day Drink of Choice: Probably a beer; it is one of the best beer bars in Vegas after all. You have 1,000 to choose from, and that's really between you and your bartender to decide. This is way too personal for us to have a say in. Just get a beer, that's all we'll say.
Fat Tuesday

Is there ever a time that isn't good to grab a drink and then go for a stroll? While cruising the Strip with your frozen drink to make the heat more bearable, you won't be confined to the happenings in one bar, because there are so many things to do! Combine your sightseeing and day drinking in Vegas with the luxury of Fat Tuesdays, that are scattered throughout The Strip.
Day Drink of Choice: The 190 Octane. This may be the only good use of Everclear, other than for sterilizing the harshest of wounds and starting bonfires.
Double Down Saloon

Cheap drinks, A$$ Juice and a grungy dive bar. Most of the (self-proclaimed) glamorous people coming to Vegas to show off their Gucci and glitter might not think of this as an ideal drinking spot, but if those are the kind of people you're looking to get away from, head a short ways from The Strip to this watering hole for an experience where the real Vegas day drinkers are hanging out.
Day Drink of Choice: The infamous A$$ Juice; it's what they're known for after all, so be a good tourist and try some. Even the locals are indulging.
Parasol Up and Down at the Wynn Las Vegas

If a dive bar isn't your style, then maybe this place more up your alley. (Also, no offense from the last paragraph.) Change into something a bit nicer and head to the Wynn, for a bit of a more classier atmosphere than Double Down and enjoy this laid-back, one-of-a-kind experience.
The atmosphere here is very cool and relaxing, and the sights are definitely on par with everything you'd expect from the Wynn. This is a great place to day drink before you head over to nightclubs like Tryst, XS or Surrender. The drinks are cheaper here and you'll have somewhere to sit and relax before heading to a night out.
Day Drink of Choice: A nice, fancy cocktail. You're going to be paying around $12 a drink give or take a few $ anyways, so make it count. Besides, the cocktails here are refreshingly good. Once you get over the price, you won't be disappointed.
When you're vacationing in Vegas, there's a very good chance you're going to be day drinking. Check out some of the best day drinking spots in Las Vegas to get a full Vegas drinking experience.
Let us know what your favorite place in Vegas to day drink is in the comments section below. Or you can add us on Facebook or follow us on Twitter. You can follow us in real life too if you'd like, but expect to be hanging out in these joints quite a bit.