Hyde Las Vegas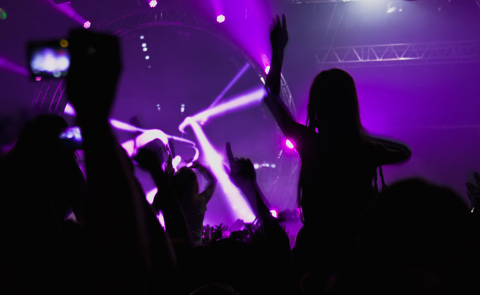 Tipsy? ...or smashed? Stay at one of our favorite nearby hotels!
Eighteen bucks for a drink? I think I'll wait outside for my friends.
---
A Quick Look
Type: Lounge
Dress: Upscale
Price:

Casino Boy's Rating:
---
---

The Skinny
Hyde Las Vegas is an upscale lounge with front-row views of the Belagio Water Show. The spectacular scenery and exclusive atmosphere is reminiscent of classic Las Vegas.
Reviews
There are currently no reviews!
Be the first to write a review!
Write a review
Our user reviews are from real registered users.
Quick Facts
Hyde Club Las Vegas is said to be inspired by an Italian villa. The villa's owner was a famous Renaissance artist who fashioned the interior with luxurious trinkets and stunning decor.
Hyde Vegas Nightclub hosts 'Los Angels' every Tuesday, where insiders celebrate the iconic Los Angeles culture and music.
The tables at Hyde Nightclub Las Vegas are some of the most sought after tables on the Las Vegas strip because of the Bellagio Water Show.
Info
Location:
Bellagio Las Vegas
3600 Las Vegas Blvd S
Las Vegas, NV 89109
View Map
Phone:
702.693.8700
Website:
https://hydebellagio.com/
Hours of Operation:
Opens Nightly at 5pm, Tues., Sat. and Sun. 5pm- 4am.
Features:
The decor at Hyde Las Vegas can be questionable as a collective theme is lacking, however, the atmosphere is still upscale. The stunning view of the Belagio Water Show is the star of Hyde Nightclub Las Vegas. The floor to ceiling windows and open terrace all make it possible.
Why We Go:
The pricetag for a night out on the terrace at Hyde Vegas Nightclub is definitely not a reason we go.
Service: The staff service can be a little off at popular places. However, the staff at Hyde Las Vegas delivers impeccable service. They are known to be well-groomed, attentive, and very helpful to guests who visit Hyde Nightclub Las Vegas.
Drink Menu: Hyde Las Vegas is never recommended for typical drinks such as a Jack and Coke or Cosmopolitan. However, they are praised for their unique take and execution of classic drinks. The long list of cocktails that will keep you ordering more!
View: Although guests drops a ton of cash on drinks, the view cannot get any better. Why line up with all the other tourists when you can sit and enjoy the Belagio Water Show at the Hyde Las Vegas?
Inside Knowledge:
A few bartenders are known to push around a mobile drink cart and showcase a little performance when customers order a specialty drink. Come back and tell us how it goes!
Do's and Don'ts:
Do Dress Up: Hyde Nightclub Las Vegas is a classy place. Come on, try to wipe that chocolate off your face and change into a shirt with no stains!
Do Pitch in for a Table: There is little seating available at Hyde Club Las Vegas if you don't buy a table beforehand.
Don't Expect to Stay on a Small Budget: Unfortunately, this place is not budget friendly unless you plan to mooch off your friends the whole night. Expect to pay a big chunk of change for a night at Hyde Las Vegas.
Don't Skip Out on the Drinks: Hyde Las Vegas is known for serving up delicious and quality classic drinks like an Old Fashioned or Moscow Mule. Live a little and order something out of the ordinary.
Is it Worth It?
The view is definitely worth it if you're not willing to stand on the crowded streets.
Hyde Las Vegas Amenities
Accepts Reservations
Bachelor/Bachelorette Parties
Smoking Area
Stage
Small Atmosphere
Premier Location
Outdoor Seating
Live Entertainment
Dance Floor
Coat Check
Bottle Service
City Views
User Average Review
Overall:
Ambience:
Music:
Crowd:
Price:
Based on reviews
Rating Distribution
0.0% recommended it
Hyde Las Vegas Reviews
There are currently no reviews! Be the first to write a review!
Write a review
Nightclub Hotel
Casino Boy's favorite nearby hotels ...in case you need a place to crash.

Hotel Name
Details

2 Promos Region:

Strip

Address:

3730 Las Vegas Blvd S Las Vegas, NV 89158

2 Promos Region:

Strip

Address:

3850 Las Vegas Blvd. South Las Vegas, NV 89109

2 Promos Region:

Strip

Address:

3770 Las Vegas Blvd. South Las Vegas, NV 89109

2 Promos Region:

Strip

Address:

3790 Las Vegas Blvd. South Las Vegas, NV 89109

2 Promos Region:

Strip

Address:

3799 Las Vegas Blvd. South Las Vegas, NV 89109