Casino Boy Stalks 5 Celebrities on New Year's Eve 2013 in Las Vegas
Dec 13, 2012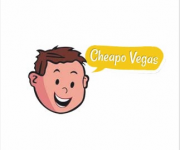 Las Vegas, Nevada (PRWEB) December 13, 2012
Las Vegas is a favorite New Year's destination for many people around the world each year. And don't forget: celebrities are people too and they also like to have a good time. Celebrities will be in Las Vegas hamming it up with the drunkest of them but some celebrities will also be hosting and/or performing at Las Vegas NYE 2013 parties. Casino Boy of CheapoVegas.com never gets star-struck, but he does enjoy sharing space with people way more popular and good looking than himself. Here are 5 Las Vegas NYE 2013 parties where guests can be sure to spot celebrities. Oh, and be sure to get your tickets early as the prices tend to increase the closer we get to December 31st.
1. Deuce Lounge at ARIA: Ever wonder what it's like to be Hugh Hefner? Well, find out at Deuce Lounge at the ARIA on New Year's Eve 2013 in Las Vegas. Alright, so there won't be a ton of Playboy Playmates, but there will be one. Jessica Burciaga will be at Deuce Lounge to mingle with partiers, drink the year away and just generally look really ridiculously good looking. Ask her to take a picture but avoid asking for her digits... denial isn't a good look for the New Year. Get into the Deuce Lounge for this Las Vegas NYE 2013 party for $50 a person or find tables starting at $800.
2. 1OAK at The Mirage: Kim Kardashian is famous for her assets and this year she'll be taking said assets to 1OAK at The Mirage for a Las Vegas New Year's Eve 2013 party that reality television fans won't want to miss. The December 31st party will also feature records spun by DJ Que. Tickets for the 1OAK NYE 2013 Las Vegas party start at $125 per person and tables start at $3,000.
3. PURE at Caesars Palace: PURE at Caesars Palace is always a good time and this NYE 2013 party is sure to blow the door of it's hinges. Young Money artist and international hip hop/pop icon Nicki Minaj will be at PURE to rock away 2012 in style. This NYE 2013 Las Vegas party at PURE will be popping off all night with performances by Nicki and plenty of beautiful, drunk babes to gawk at. Ladies get into PURE at Caesars Palace for this Las Vegas New Year's party for $55 while the fellows will have to fork over $110 to party with Nicki Minaj.
4. LAX at Luxor: The Las Vegas Strip's new "Peepshow" star, Coco, will be showing off her curves at LAX at Luxor on December 31st. Don't get any smart ideas though! Her hubby, rapper and actor Ice-T, will also be letting loose at LAX for this wild NYE 2013 in Vegas party. Coco has been wowing fans with her dangerously curvy beauty during her first several shows at the Planet Hollywood "Peepshow" so seeing her up-close and personal at LAX could be mind-blowing. Tickets for NYE 2013 at LAX Las Vegas start at $80 a person.
5.Chateau at Paris: Chateau at the Paris Hotel Las Vegas is a pretty ritzy place that's about to play host to one of the country's favorite hip hop artists, 2 Chainz. With a 5-hour premium open bar, this Las Vegas NYE 2013 party is sure to be a blur for everyone in attendance. Get your tickets to Chateau's New Year's party now, starting at $152.