Peepshow
Little Bo Peep, that's where they got the name for the show! I thought it was... oh, I see what they did there!
---
A Quick Look
Show Type: Adult
Rated:

R

Dates: Ongoing
Price:
---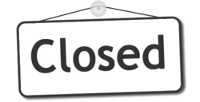 Not what you're looking for? Check out more Adult shows!
The Skinny
Peepshow Las Vegas may be one of the classiest burlesques on the Strip, or so they claim. When it comes to girls taking their clothes off, they all want to feel classy. We make these ladies feel classier than the rest of the girls who take off their clothes by paying them more. They're well worth it though.
Reviews
There are currently no reviews!
Be the first to write a review!
Write a review
Our user reviews are from real registered users.
Quick Facts
Have you not seen enough of Coco Austin on TV? She'll be in Peepshow at Planet Hollywood Las Vegas for an up close and personal experience.
Peepshow Vegas is high energy and fun. Duh, what's more fun than beautiful women dancing around naked?
The girls of Peepshow at Planet Hollywood have been voted the 'Sexiest Showgirls on the Strip' by the Las Vegas Review-Journal.
Show Website:
http://www.lasvegaspeepshow.com
Features:
Peepshow Las Vegas is a burlesque show with a story line about Little Bo Peep becoming a diva. Pretty sure that never happened, so this story is completely false, but we'll give the ladies their stories as long as they're naked. And they are.
What To Know:
We're not going to lie, we go to Peepshow Vegas for the skin. Nothing more, nothing less, though these ladies DO offer, um, MORE, if you catch our drift. You do? Oh, good!
Classy Burlesque: Peepshow Vegas has a storyline, great costumes, which don't stay on for long, and all the girls are actually in shape with bangin' bodies. Even the ladies like coming to see Coco Austin (hottest woman on the planet?) on the big stage.
A Beautiful Story: Peepshow Las Vegas is a story of a young, timid girl transforming into a powerful and confident woman. Wait... that's what the story was about. We didn't even notice there was any story going on once the clothes came off, but good work ladies. Very convincing. Great show.
Too Hot For TV: Coco Austin is the wife of hip-hop artist Ice-T. The couple have their own show on E! called Ice Loves Coco and it's safe to say that what you'll see in Peepshow is too hot for TV.
Inside Knowledge:
Fun for the whole (adult) family! Don't think that just beacuse women are taking their clothes off, Peepshow Vegas is just for the men. Men, women, couples, and even groups come to see the show. Hey now, that's a group we'd really like to be a part of!
Do's and Don'ts:
Do Bring a Friend: Or more! Peepshow Vegas is a fun show for everyone to enjoy, and couple and groups enjoy it together. It's playful enough for the girls to not feel dirty watching, and they'll feel even better knowing there's another girl beside her enjoying it just as much. You'll feel better about that reassurance too. *cue mental images* Also, groups of 10 or more get a discount.
Do Upgrade: There is nothing wrong with an upgrade, ever. We all do it, all the time. Cars, houses, jobs, our wive's chests. Upgrading to VIP seats at Peepshow in Vegas will never disappoint. Getting to sit front and center to all the action, and for $55 more, you'll even get bottle service. That may be some of the cheapest bottle service in town, and you get to see skin while you're enjoying it. Sold.
Don't Bring Your Camera: They're not allowed at Peepshow Vegas. If you want pictures to look at at home, google them like the rest of us have to!
Don't Miss Coco: Half the point of coming to see Peepshow in Vegas is to see the famous and beautiful Coco Austin in person, and seeing her up close and personal is well worth it! Make sure she's there the night you choose to go. The other girls are great to look at, and might even be more talented, but let's face it, we want Coco! She also isn't on the entire time, maybe not even half the time. Don't miss her by spending too long in the bathroom.
Is it Worth It?
You'll have a good time, whether your there for the boobs, or there for the show, or both!
User Average Review
Overall:
Acting:
Ambience:
Production:
Story:
Based on reviews
Rating Distribution
0.0% recommended it
Peepshow Reviews
There are currently no reviews! Be the first to write a review!
Write a review
Show Hotel
-->
More Adult Shows You May Like