Casino Boy Lists the Cheapest New Year's Eve 2013 Meals in Las Vegas
Dec 28, 2012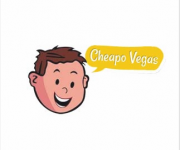 Las Vegas, Nevada (PRWEB) December 28, 2012
Cheap Las Vegas NYE 2013 meals may sound like myth, but in fact there are plenty of options for a less expensive New Year's Eve dinner in Las Vegas. With all the drinking sure to go down on New Year's Eve it's important to have a stomach with something more substantial than booze in it. Eat at one of the Las Vegas hotels which are offering cheaper NYE 2013 meals and save that money for what's really important: merrimaking and midnight champagne toasts. Casino Boy of CheapoVegas.com has picked out the cheapest New Year's Eve 2013 dinners in Las Vegas. Here are his top 5 NYE 2013 Vegas dinners.
1. Culinary Dropout: The NYE 2013 meals in Las Vegas are starting early at Culinary Dropout. Located in the Hard Rock Hotel & Casino , Culinary Dropout will start serving it's NYE menu while many travelers are still fighting hangovers at 11 am. The a la carte New Year's Eve 2013 dinner includes dishes like Bistro Steak 'Oscar' and Raw Bar Royale for under $50. With Body English at the Hard Rock Hotel and Casino opening up just in time for New Year's Eve 2013 in Vegas, it's possible to have a killer NYE without ever leaving this hotel!
2. Hussong's Cantina: Besides the awesome use of "cantina" in the name, Hussong's is a Casino Boy favorite for the restaurants cheap NYE 2013 dinner in Las Vegas. $40 at Hussong's Cantina in the Mandalay Bay gets guests a three course NYE meal including a bunch of dishes difficult to pronounce such as chorizo clam chowder, cappuccino flan and shrimp zarandeado. Hussong's authentic Mexican beers will have you wishing a Próspero Año Nuevo to all your new amigos.
3. Mr. Lucky's: Mr. Lucky's, another Hard Rock Hotel and Casino joint, might just have the cheapest NYE 2013 menu on the Las Vegas Strip. For $28, enjoy braised short rib or try linguine and clams for only $17. Mr. Lucky's is open 24/7 which is more than helpful after partying all night this New Year's Eve 2013 in Vegas. Just don't expect these sweet, sweet deals to be around at 2 am!
4. Twin Creeks Steakhouse: A short distance from the busy Las Vegas Strip, Twin Creeks Steakhouse is worth the short travel for it's cheap NYE 2013 Las Vegas dinner. Head to this Silverton Hotel & Casino restaurant for a special NYE menu with two dining options. The three course NYE 2013 dinner goes for $52 a person and includes a grilled 14 oz. filet or seafood risotto. For a more hearty meal, fork over $75 and dig in on twice-baked parmesan souffle or Maine lobster claw. Find a different location for midnight though as Twin Creeks Steakhouse is done serving food at 11 pm.
5. Slice of Vegas: Another Mandalay Bay restaurant makes Casino Boy's list of the best cheap NYE 2013 dinners in Las Vegas. Slice of Vegas is a Las Vegas Strip pizzeria that's serving up more than slices this New Year's Eve 2013. The restaurants special NYE dinner menu includes bruschetta trio, cannoli and salad, among a variety of other options. Eating at Slice of Vegas in the Mandalay Bay costs $50 a person on New Year's Eve 2013.