The Bank Nightclub Las Vegas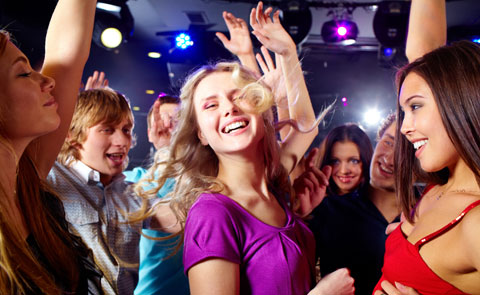 Tipsy? ...or smashed? Stay at one of our favorite nearby hotels!
Holy moly! Whatever happened to the best things in life are free? It's certainly not true at The Bank!
---
A Quick Look
Type: Nightclub
Dress: Upscale Fashionable Attire
Price:

Casino Boy's Rating:
---
---

The Skinny
The mantra at The Bank Nightclub Bellagio Las Vegas is to celebrate everything that is valuable in life. No, silly they don't mean love and happiness - they mean cold hard cash. And diamonds. And gold - lots of gold.
Reviews
There are currently no reviews!
Be the first to write a review!
Write a review
Quick Facts
The Bank Nightclub Las Vegas is another featured nightclub created by the prestigious Light Group.
On the smaller side of Las Vegas nightclubs, The Bank at Bellagio comes in around 6,600 square feet.
The Bank Las Vegas has a sunken dance floor that is never empty and always wild.
Info
Location:
Bellagio Las Vegas
3600 Las Vegas Blvd S
Las Vegas, NV 89109
View Map
Phone:
702.693.8300
Website:
https://www.bellagio.com/nightlife/the-bank.aspx
Hours of Operation:
Thurs. - Sun. 10:30pm - 4am
Features:
The Bank at Bellagio is created by the Light Group with the aim to cater to the richest of rich people - and those who wish they were. The club is on the more intimate side as far as size goes, the decor is all rich golds and blacks, the bottle service comes in a glowing diamond bucket and - if you're lucky - sometimes they even rain dollar bills from the sky while you dance. That being said, even Bellagio Las Vegas can't decide who goes to their club and no matter how classy the decor is, the crowd there ranges from hot to...really, really not.
Why We Go:
The Bank at Bellagio has been around for a while and it still draws huge crowds. This means that there are almost always crazy long lines to deal with, bouncers to pay off and the occasional night when there are so many people "dancing" becomes "rubbing up against every single person in the club," but it also means that there is always a party going on.
The Bottle Service: The swanky status of the Bellagio ensures that there will always be a sufficient number of high rollers willing to pay the big bucks for bottle service at The Bank Nightclub Las Vegas. The cool thing is that a good bargain hunter can find a promoter willing to get you down to a one-bottle minimum that will make this luxury totally worth your dough.
The Vibe: They try so hard to create a luxurious atmosphere at The Bank Nightclub Las Vegas it's almost possible to forget you just spent your life's savings on entry and drinks. Just make sure you're there when it rains money so that you can have a few bucks in your pockets when you hit the casinos again.
The Dance Floor: The Bank Nightclub Las Vegas has a sunken dance floor ringed by the VIP tables so not only do you feel like the featured event, but you also get the chance to be spotted by some of those rich guys three tables down. You know, the ones who will by you drinks if you talk to them with that extra big smile.
Inside Knowledge:
The lines outside The Bank Las Vegas are, in a word, insane. The bouncers let people in who have enough cash to make them happy, and even people on the guest list can find it hard to get in without some extra tipping. This is Vegas - find a group of hot girls in sexy outfits and convince them to take you as their +1.

Do's and Don'ts:
Do Go Early: The Bank Nightclub Las Vegas sometimes lets girls get free entry and open bar wristbands before 12am. The trick to have a successful night out is to with a group of girls nice enough to smuggle the guys free drinks too.
Do Enjoy the Tunes: This is one of the few nightclubs in Vegas that doesn't pump just house and techno. For the best top 40 hits of the year, mostly hip hop, and even a few oldies but goodies, The Bank is the best place for a dance off.
Don't Miss out on The Bank's Sundays: The Bank at Bellagio is a good party all week but they take out all the stops on Sundays. In a city where Friday and Saturday are boss, Sunday is pretty much the only night of the week where The Bank is better than the other top Vegas nightclubs.
Don't Go on a Holiday: Not only does The Bank Nightclub Las Vegas hit capacity fairly quickly, they've also been known to over-sell tickets and reservations. So if you buy in advance, you better get there early. And if you don't, forget about making it through that line.
Is it Worth It?
It's worth it on Sundays but unless you've got your own money to make it rain The Bank is a hefty chunk of money for an average club.
The Bank Nightclub Las Vegas Amenities
Accepts Reservations
Bachelor/Bachelorette Parties
Birthday Specials
Bottle Service
Dance Floor
Famous DJ
Full Bar
Premier Location
Private Parties
Private Room
Small Atmosphere
User Average Review
Overall:
Ambience:
Music:
Crowd:
Price:
Based on reviews
Rating Distribution
0.0% recommended it
The Bank Nightclub Las Vegas Reviews
There are currently no reviews! Be the first to write a review!
Write a review
Nightclub Hotel
Casino Boy's favorite nearby hotels ...in case you need a place to crash.

Hotel Name
Details

1 Promo Region:

Strip

Address:

3735 Las Vegas Blvd S Las Vegas, NV 89109

Region:

Strip

Address:

3730 Las Vegas Blvd S Las Vegas, NV 89158

Region:

Strip

Address:

3555 Las Vegas Blvd. South Las Vegas, NV 89109

Region:

Strip

Address:

3600 Las Vegas Blvd S Las Vegas, NV 89109

Region:

Strip

Address:

3655 Las Vegas Blvd. South Las Vegas, NV 89109