Rod Stewart: The Hits Las Vegas
Come on Rod Stewart, I love you! Please don't kick me out the door! I promise I'm different than Rita!
---
A Quick Look
Show Type: Headliner
Rated:

PG

Dates: Ongoing
Price:
---
Book Now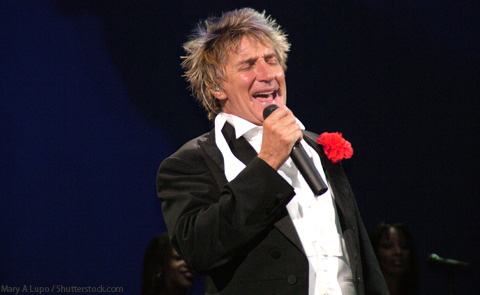 Not what you're looking for? Check out more Headliner shows!
The Skinny
Hey guys, Rod Stewart: The Hits Las Vegas is coming around again! Did you see him last year? Want to see him (again) this year? You totally can. He'll be playing all his hits, a few covers and a few songs only the die-hard fans know and love.
Reviews
There are currently no reviews!
Be the first to write a review!
Write a review
Our user reviews are from real registered users.
Quick Facts
Rod Stewart: The Hits Las Vegas has a two year residency at the Colosseum at Caesars Palace - Get the best seats, you deserve it!
Rod Stewart Las Vegas may be one of the best performers with a residency in Vegas, or ever. Casino Boy rocks out to him all the time, and he's even better in person!
And yes, Rod Stewart tickets at the Colosseum at Caesars Palace in Las Vegas are available now - and yes, Rod will bring his famous face mole and spike-y hair. Don't worry, he doesn't go anywhere without them. We have good reason to believe he'll also be wearing tight pants and a blazer, but maybe he'll surprise you!
Info
Show Dates:
Ongoing
Performance Times:

7:30 pm
Running Time:
90 minutes
Location:
Caesars Palace Vegas
Caesars Palace Hotel and Casino
3570 Las Vegas Boulevard South
Las Vegas, Nevada 89109
View Map
Age Restriction:

Features:
Rod Stewart at the Caesars Colosseum will be performing all of his most popular hits life "Maggie May," "You Wear it Well," "Hot Legs," "You're in My Heart," and "Some Guys Have All the Luck." You want more? Oh don't worry, he'll cram his stage time with plenty more! Melt your freaking heart.
What To Know:
Rod Stewart: The Hits Las Vegas really celebrates the legend that is Rod Stewart. In the best way, because it really is Rod Stewart. Not any of those impostors or reenacting characters. Get those out of here and make room rock for the real deal at Rod Stewart Las Vegas!
He Probably Hasn't Told You Lately: Just give him one more chance to tell you that he loves you and there's no one else above you. Rod Stewart Las Vegas won't be around forever, so make the most of it while he's here and get your booty over there to shake, shake, shake!
Our Favorite Rock Star: After a 5-decade career, which is pretty long for a rock star, Rod Stewart: The Hits Las Vegas brings us the best of those nearly 50 (!) years. Is it good or bad that you can cram the best of 50 years into a little less than a 2 hour show? Yeah... Yeah, that's good.
He'll Keep You Forever Young: Well, maybe the Rod Stewart Caesars Palace Las Vegas show will have nothing to do with your ultimate aging process, but it will definitely keep you young for the night, and take you back to that time you loved: youth. How often do you get to feel that way again? You know, listening to Rod Stewart in the backseat of your car with a case of beer and a pretty girl? Well, if you still know that girl, bring her too and maybe the seats will be just as uncomfortable as that back seat.
Inside Knowledge:
Even the worst tickets will be no farther than 120 rows from the stage at the Rod Stewart Las Vegas concert.
Do's and Don'ts:
Do Sing Along: You know you know the words, so don't make him to do all the work! Sing along to your favorite songs, and all the rest of them. Why not? Get wild ladies. And gentlemen, you too!
Do Get Your Tickets Early: If you want to see Rod Stewart: The Hits Las Vegas, well that's awesome. But don't you know that a million other people do, too? Make sure to buy your tickets far in advance before it's too late.
Don't Climb On Stage: Yeah, we get it. Heartthrob, or whatever. Don't molest the famous people. Or even try to.
Don't Miss The Concert: Definitely plan to go on vacation a weekend (or Wednesday) Rod Stewart Las Vegas will be performing. There's only 7 performances. Once you get here, don't get too drunk and pass out, get caught up in a game of cards or whatever else you might be doing.
Is it Worth It?
If you like Rod Stewart's hits, you'll love this. Because it's going to be Rod Stewart, singing his hits. Right?
User Average Review
Overall:
Acting:
Ambience:
Production:
Story:
Based on reviews
Rating Distribution
0.0% recommended it
Rod Stewart: The Hits Las Vegas Reviews
There are currently no reviews! Be the first to write a review!
Write a review
Show Hotel
-->
More Headliner Shows You May Like