Margaritaville Las Vegas
Wastin' away in Margaritaville? I could think of worse places to waste away. Like places with less tequila.
---
A Quick Look
Cuisine:

American

Hours: Sun.-Thu.8am-2am & Fri.-Sat.8am-3am
Price:
---
---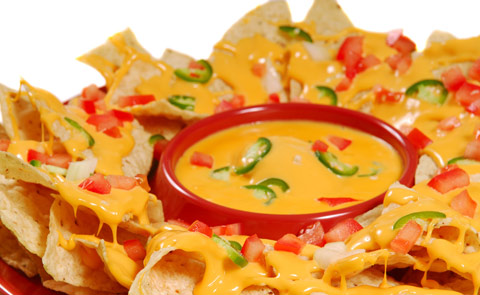 Like American Cuisine?
Check out more of our American restaurant faves!
The Skinny
Margaritaville Las Vegas is a pretty deep place, so here's some advice. When life gives you lemons, you make lemonade. When life gives you limes, as Jimmy Buffett always says, "You make margaritas." Didn't bring your margarita maker with you? No problem. Margaritaville Restaurant at the Flamingo Las Vegas has you covered. They have food here, too.
Reviews
There are currently no reviews!
Be the first to write a review!
Write a review
Our user reviews are from real registered users.
Quick Facts
Margaritaville Restaurant Las Vegas is located in the Flamingo Hotel. Because what goes together better than pink birds and green drinks?
Margaritaville Restaurant Las Vegas has an extensive list of margaritas, beer and wine. You can probably get other liquor drinks here, but why would you?
Margaritaville Las Vegas has a plate of volcano nachos that will blast your socks off. Well, maybe not, but they are delicious.
Restaurant Website:
https://www.margaritavillelasvegas.com/restaurant.html
Restaurant Menu:
https://www.margaritavillelasvegas.com/menu.html
Info
Location:
Flamingo Vegas
3555 Las Vegas Blvd S
Las Vegas, NV 89109
View Map
Phone:
702.733.3302
Hours of Operation:
Sun.-Thu.8am-2am & Fri.-Sat.8am-3am
The Environment:
Margaritaville Restaurant Las Vegas tries to create a fun, party atmosphere. The waitstaff tries to make it feel vacation-y, as if you don't already feel like you're on vacation when you set foot in Sin City. They make it fun for the whole family though. You feel like you're at the beach. Unless you actually know what it feels like to be at the beach.
Why We Dine:
We usually go to Jimmy Buffet's Margaritaville Restaurant at the Flamingo Las Vegas for the drinks, the atmosphere and the grub. Wait, isn't that why we go to any restaurant?
TEQUILLLLLAAAAAAA: That's generally what we announce when we walk into any room, but when you do it here, they come on out with your 48oz. margarita. They have tons of different flavored marg's for us to sip on on a hot day, making Margaritaville perfect for gulping down on a cold one.
3rd Floor Balcony: You've probably walked past this particular balcony a few times. It's the one with all the drunken idiots holding margaritas, yelling at passer-byers like they're so much cooler than everyone being 3 stories up and 3 sheets to the wind.
Volcano Nachos: As if nachos aren't appealing enough already, this is a huge place for chips, cheese, chili, guacamole and who cares what else! It's going in our mouth!
Inside Knowledge:
If you go to Margaritaville Restaurant Las Vegas on your birthday, let 'em know! They like to celebrate birthdays in these parts. They'll hook you up with an ice cream sundae or a balloon hat, maybe both if you're cute.
We Recommend:
Cheeseburger in Paradise: Way to be a total Jimmy Buffett cliche. You're on vacation, drinking margaritas, might as well go out and officially conform by adding on the cheeseburger in paradise. They say it's heaven on earth with an onion slice. Vegetarians must be pretty upset that they're missing out on this one.
Taking the Kids: What's better than to knock back a few in front of the kiddies? You'll be setting the perfect example for them, and you know they're going to come back here for Spring Break during college. Might as well show them how it's done. Plus, they have a kids menu.
Is it Worth It?
It's pretty worth it. No complaints here.
Margaritaville Las Vegas Restaurant Amenities
Birthday Specials
Full Bar
Happy Hour
Open for Holiday Dining
Kid Friendly
Wheelchair Access
User Average Review
Overall:
Menu:
Ambience:
Location:
Service:
Based on reviews
Rating Distribution
0.0% recommended it
Margaritaville Las Vegas Reviews
There are currently no reviews! Be the first to write a review!
Write a review
Restaurant Hotel
Other American Restaurants You May Like