Kokomo's Las Vegas
Aruba, Jamaica ooooooo! I wanna take ya. Bermuda, Bahama, come on pretty mama ... to Kokomo's!!
---
A Quick Look
Cuisine: Steak & Seafood
Hours: Mon.- Sun. 5pm- 10:30pm.
Price:
---
---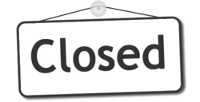 Like Steak & Seafood Cuisine?
Check out more of our Steak & Seafood restaurant faves!
The Skinny
Kokomo's Las Vegas is a classic favorite on the Las Vegas Strip. For more than 20 years and various stages of redesign, Kokomo's Restaurant Las Vegas has fed hungry travelers and locals at the Mirage Hotel and Casino. Currently, the chefs at Kokomo's are serving classic American dishes which include their juicy steaks and iconic seafood dishes.
Reviews
There are currently no reviews!
Be the first to write a review!
Write a review
Quick Facts
Children are welcome to dine at Kokomo's Las Vegas. The minimum age requirement is five years old.
Although Kokomo's Restaurant Las Vegas is exclusively a dinner venue, it was once a popular breakfast restaurant.
Kokomo's Restaurant in Vegas first opened in 1989. Kokomo's Vegas recently underwent a complete renovation by Adam D. Tihany.
Restaurant Website:
https://www.mirage.com/restaurants/kokomos.aspx
Restaurant Menu:
https://www.mirage.com/files/kokomos_menu.pdf
Info
Location:
The Mirage Vegas
3400 Las Vegas Blvd S
Las Vegas, NV 89109
View Map
Phone:
866.339.4566
Hours of Operation:
Mon.- Sun. 5pm- 10:30pm.
The Environment:
Open-air Kokomo's Las Vegas is a great venue for a relaxing meal. The bright green and brown geometric carpet, cozy furniture, earth tone color theme, and surrounding rushing waterfalls create the perfect laid-back, yet classy, atmosphere. It's like a tropical setting with a slight modern, industrial component.
Why We Dine:
Dining at Kokomo's Las Vegas is not cheap! Although you will probably spend a big chunk of your winnings from those famous Las Vegas casinos, many guests of Kokomo's Restaurant Las Vegas find themselves returning and even becoming regulars over the years.
Steak Sauce: Yeah, umm can we get a bucket of steak sauce to go, please? Well, steaks are popular at Kokomo's Restaurant Las Vegas, but the real star is their homemade steak sauce. Put it on your filet mignon, on your potatoes, or on your dessert!
Lobster Bisque: I guess you could put the delicious steak sauce from Kokomo's Vegas on their lobster bisque as well, but we actually prefer it without. The deliciousness that is lobster bisque will leave you in a mini euphoria. A tasty puff pastry sits on top of the a savory soup filled with fresh chunks of lobster. Yum, is your mouth-watering now?
Dining Outside: Dining outside in Vegas often means a group of new 21-year-olds stuffing their faces with quesadillas and chugging blended margaritas! You won't see that picture perfect scenario at Kokomo's Restaurant Las Vegas. You can enjoy a nice dinner with a view of the Mirage's attractions.
Inside Knowledge:
Kokomo's Las Vegas uses a two server and one busser service. Don't be confused if another person comes by to deliver your drinks or asks you how your meal is going!
We Recommend:
Prix Fixe Menu: The prix fixe menu at Kokomo's Las Vegas is probably the best deal you'll get here. Guests can enjoy one appetizer, their choice of one entree, and a dessert for $49.99. Sorry, no substitutions for items on the regular menu! Take advantage of this great deal so you taste a little bit of everything.
Arrive Early: Kokomo's Restaurant Las Vegas seats up to 180 guests at their venue. However, Kokomo's Vegas is only open for dinner reservations so it's almost always filled to capacity.
Desserts: Kokomo's Vegas is known for delicious steaks and fresh seafood. However, their desserts are underrated! The sweet strawberry short-cake and tasty apple bourbon pie are favorites among loyal customers. Also try out the all-American dessert platter that consists of a mock twinkie, snowball and ho-ho! They're a lot more satisfying than the stuff you get inside those little plastic packages.
Is it Worth It?
If you win big at the casino, why not treat yourself?
Kokomo's Las Vegas Restaurant Amenities
Business Dining
Catering Services
Wheelchair Access
Wine Bar
Valet Parking
Romantic Dining
Prix Fixe Menu
Premier Location
Parking Structure
Outdoor Seating
User Average Review
Overall:
Menu:
Ambience:
Location:
Service:
Based on reviews
Rating Distribution
0.0% recommended it
Kokomo's Las Vegas Reviews
There are currently no reviews! Be the first to write a review!
Write a review
Restaurant Hotel
Other Steak & Seafood Restaurants You May Like