Crazy Horse Paris Las Vegas
This show is like watching real life Barbies dancing on stage.
---
A Quick Look
Show Type: Adult
Rated:

R

Dates: Ongoing.
Price:
---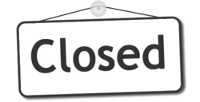 Not what you're looking for? Check out more Adult shows!
The Skinny
Crazy Horse Paris Las Vegas has some of the hottest dancers in all of Vegas, granted they aren't from Sin City. Hailing from the streets of Paris, 12 beautiful Parisian women will wow guests with provocative dance moves, grace, and flawless bodies. You won't find a pole dancer with fakies in this classy burlesque show. These aren't your typical Vegas women. They are natural and gorgeous trained dancers that will leave you ready to hit the bedroom after a sexy Crazy Horse Paris show Las Vegas.
Reviews
There are currently no reviews!
Be the first to write a review!
Write a review
Our user reviews are from real registered users.
Quick Facts
All of the Crazy Horse Paris Las Vegas danced for the original Crazy Horse in Paris.
Crazy Horse Paris Vegas plays with interesting lighting effects on near naked bodies for an exciting and titillating experience.
Crazy Horse Paris Vegas was originally called La Femme in Vegas but the name was switched to Crazy Horse Paris in 2007.
Show Website:
http://www.mgmgrand.com/entertainment/crazy-horse-show.aspx
Info
Show Dates:
Ongoing.
Location:
Crazy Horse Theatre at the MGM Grand
3799 Las Vegas Boulevard South
Las Vegas, Nevada 89109
View Map
Features:
Crazy Horse Paris show Las Vegas features 12 beautiful dancers hand-picked to be similar in weight and height from the original Crazy Horse dance troupe in Paris. They dance provocatively barely clothed and often topless in a way that will excite even the biggest fuddy-duddy. This is a classy burlesque show that guys and gals will love, but make sure to drink your coffee, it can be a little boring after awhile. You can only watch beautiful women dance around for so long.
What To Know:
We go because we like naked girls. Duh. Why else would you go to a burlesque show?
Beautiful Girls: Pretty sure we wouldn't pay a bunch of money to watch just any girl dance around half dressed on stage. Or maybe we would.
Trained Dancers: If we wanted to see a drunken mess dance around we'd head over to LAX. The Crazy Horse Paris Vegas dancers are trained in ballet so they exude grace, unlike your drunk girlfriend grinding on a bar stool. Not cute.
Cool Lighting Effects: It's slightly surprising but it can get a little boring watching half naked girls dance around for over an hour, so Crazy Horse Paris Las Vegas uses awesome lighting effects to keep it interesting.
Inside Knowledge:
Make sure to pick up your Crazy Horse Las Vegas tickets an hour before showtime.
Do's and Don'ts:
Do Bring Your Girlfriend: This is one topless revue that is actually interesting for girls too. That is if they are cool chicks, otherwise drop it like it's hot.
Do Drink Before the Show: The drinks offered at Crazy Horse Paris Vegas are EXPENSIVE so make sure to butter up before the show.
Don't Come Expecting To See Nothing But D-Cups: The girls in Crazy Horse Paris Vegas are actual dancers so they aren't going to be super busty. There is more to life guys!
Don't Bring Grandma: Awkward.
Is it Worth It?
Naked girls dancing on stage? Yeah, it's worth it.
User Average Review
Overall:
Acting:
Ambience:
Production:
Story:
Based on reviews
Rating Distribution
0.0% recommended it
Crazy Horse Paris Las Vegas Reviews
There are currently no reviews! Be the first to write a review!
Write a review
-->
More Adult Shows You May Like