Cirque du Soleil's Viva Elvis Las Vegas
Well gosh! It's not like any of the other Cirque shows, but what would Vegas be without Elvis?
---
A Quick Look
Show Type: Cirque du Soleil
Rated:

PG

Dates: Ongoing
Price:
---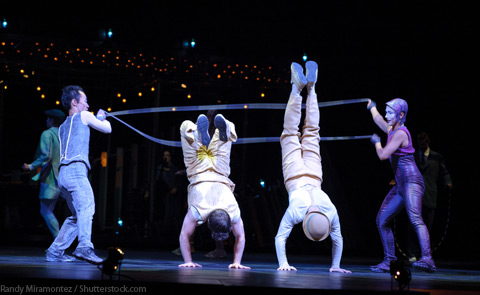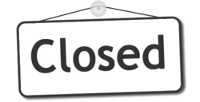 Not what you're looking for? Check out more Cirque du Soleil shows!
The Skinny
In Viva Elvis Las Vegas Cirque du Soleil presents a musical-like tribute to Elvis Presley. You can expect dancing, acrobatics, wacky costumes, elaborate sets and a lot of the music by The King. The story follows the life of Mr. Presley, but it does not include a dance scene commemorating his death on a toilet.
Reviews
There are currently no reviews!
Be the first to write a review!
Write a review
Quick Facts
Cirque du Soleil partnered with Elvis Presley Enterprises and CKX, inc. to create the collaborative tribute that is Viva Elvis at the Aria Resort Las Vegas.
In the opening act of Viva Elvis Cirque du Soleil a 7,000 pound blue suede shoe makes an appearance. You can do anything but don't step on it. It's too big to get up there, anyway. Trust us.
Cirque du Soleil Viva Elvis at Aria Las Vegas is expected to close by the end of 2012 so whether you are a die-hard Elvis fan or not, these next few months might be your last chance to see Cirque's interpretation of that song that is always stuck in our heads - "Viva Las Vegas."
Show Website:
https://arialasvegas.com/viva-elvis/
Info
Show Dates:
Ongoing
Location:
ARIA Las Vegas
Aria Las Vegas Theater
3730 Las Vegas Blvd S
Las Vegas, Nevada 89158
View Map
Features:
Viva Elvis Las Vegas isn't your run-of-the-mill Cirque du Soleil show. Cirque du Soleil's Viva Elvis still has that acrobatics and circus flair, but the clowns stay home at this show. The show also abandons the typical plot-less spectacle for a linear storyline chronicling the highlights of Elvis Presley's prolific career and a lot more jumpin', jivin', and wailin' than you will see at any other show in Vegas.
What To Know:
Honestly, Cirque du Soleil's Viva Elvis is more of a musical than it is a Cirque show - but that's why we stick around. The cast is in iconic costumes that mimic the fashions in Elvis-era 50's and 60's and they actually interact with the audience at the beginning of the show. They don't exactly twirl your hair and sing you "Love Me Tender," but the vibe is perfect and the cast really brings the audience into the show.
The Soundtrack: It's almost a given but the Elvis Presley music in this show is awesome. Viva Elvis Cirque du Soleil features remixes with vocal tracks by The King of Rock 'n' Roll himself, as well as fun renditions done by the actors.
Intimate Theater: The Aria theater is smaller than many Cirque du Soleil theaters and its opera house set-up minimizes neck strain since everyone gets to sit facing the audience. Perfect for a show where what happens on stage actually matters for a plot.
The Gift Shop: Go for the show, stay for the gift shop. This place is an Elvis-lovers seventh heaven and has a huge selection of memorabilia both from the show and from Elvis' life. The gift shop at Cirque du Soleil's Viva Elvis can keep you occupied for hours. Just don't go too crazy over the Elvis-themed food, we all know how the King died.
Inside Knowledge:
The whole show plays homage to Elvis Presley and yet he never actually is portrayed by an actor. Oh don't worry though, just take a walk down to the Fremont Street Experience if you want to see Elvis impersonators.
Do's and Don'ts:
Do Get Ready to Dance: These songs are all classics and the cast at Cirque du Soleil's Viva Elvis has such a good time onstage you'll be dancing in your seat. They don't call him The King for no reason.
Do Get a Drink: The snack cart and bar right outside the show serves up some drinks that will definitely improve your viewing experience - in true Viva Elvis Cirque du Soleil fashion they don't go lightly on the alcohol. Our favorite.
Don't Bring the Tiny Tots: Elvis is known for his pelvis-swinging dance moves and in one scene we get to see the conception of Lisa Marie so only bring your kids if they're old enough to handle it.
Don't Miss the Chance: Viva Elvis Cirque du Soleil is only slated to be in town until somewhere near the end of 2012 so if you have even the slightest inclination to see it, or if you just want some fun entertainment that's different than all the other crazy Cirque du Soleil shows, move fast.
Is it Worth It?
Well if you're one of those Cirque fans who has to see every show they have, you better hurry before Viva Elvis leaves Vegas. For everyone else, it's a reasonably-priced musical ticket so it can be worth it, but not essential.
User Average Review
Overall:
Acting:
Ambience:
Production:
Story:
Based on reviews
Rating Distribution
0.0% recommended it
Cirque du Soleil's Viva Elvis Las Vegas Reviews
There are currently no reviews! Be the first to write a review!
Write a review
Show Hotel
-->
More Cirque du Soleil Shows You May Like