CheapoVegas.com Picks the Top 5 Las Vegas Concerts for 2013
Jan 03, 2013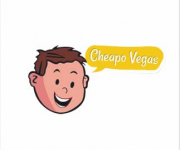 Las Vegas (PRWEB) January 03, 2013
2012 was a great year for concerts in Las Vegas with performances from stars like The Black Keys, Guns N' Roses and Nicki Minaj. Not all of the memories from last year are super clear but the many cell phone pictures are evidence of all the good times at Las Vegas concerts in 2012.
Believe it or not, 2013 is shaping up to be even bigger than last year with a bevy of talented musicians already slated for the new year. For premier live music, Las Vegas is proving the place to be in 2013. CheapoVegas.com presents the top 5 Las Vegas concerts for 2013.
1. Justin Bieber: Las Vegas will have the cure for "Bieber Fever" this summer when the teen sensation heads to the MGM Grand on Friday, June 28th. Justin Bieber's charisma and wide-reaching appeal are already scientific facts so leave the chemistry set at home. Unless you're testing compatibility with the singer, of course. Tickets for Justin Bieber in Las Vegas 2013 are going for as low as $65. For true front-row "Beliebers," tickets will be closer to $600.
2. Maroon 5: Fans of the television show "The Voice" will get a chance to see Adam Levine in action on Saturday, March 16th in Las Vegas. For one night the singer and his band will play at the Mandalay Bay Resort Event Center in Las Vegas. There won't be any critiquing or TV drama, but there will be plenty of lively jams and even more giddy fans singing along at this popular Las Vegas venue. Buy a ticket for Maroon 5 in Las Vegas right now for as low as $130 per person.
3. Rihanna: The Diamonds World Tour is coming to Las Vegas this spring. Rihanna will be at the Mandalay Bay Resort in Las Vegas on Friday, April 12th. This Las Vegas concert is sure to be one of the hottest of the year, so don't miss it. Fork over $88 for the cheapest ticket and treat your ears and eyes to one of the most popular artists of the generation.
4. Pink: Early in 2013, singer Pink will be "getting the party started" at the Mandalay Bay Resort Event Center in Las Vegas. Head to the venue on Friday, February 15th for a live performance by the Grammy Award-winning musician. Many of the best headliners of Las Vegas concerts in 2013 are female but few are as popular and successful as Pink. Tickets are currently starting at $200 for this 2013 Las Vegas concert.
5. One Direction: All the way from across the pond, One Direction in Las Vegas 2013 is one of those concerts in North America that will surely attract fans from across the world. The boys weren't old enough to enjoy the casinos when they were in Las Vegas in 2012 and still won't be able to in 2013, but there's no age limit on enjoying the newest British sensation. One Direction will be playing two Las Vegas dates: Friday, August 2nd and Saturday, August 3rd. Tickets for the two-night 2013 Las Vegas concert start at $250.