Las Vegas Mother's Day 2013: CheapoVegas.com Guide to Mother's Day in Las Vegas
May 10, 2013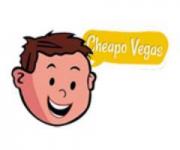 Mother's Day Las Vegas deals & events! Casino Boy has the skinny on the best things to do in Las Vegas for Mother's Day 2013.
(PRWEB) May 10, 2013
Trying to decide what to do with Mom for Mother's Day 2013 in Vegas? Buying flowers and chocolates or treating her to a nice meal are both safe options, but why not make her feel truly special this year on Mother's Day? Casino Boy was no angel for his mom growing up, and even though he's frugal to the point of being annoying, he knows that treating his mom to something exciting for Mother's Day 2013 is the least he can do for the woman who raised him and put up with his sarcasm. Though some may not initially consider Las Vegas for Mother's Day, Casino Boy says there's no better place to find cheap and fun things to do for Mother's Day 2013. With Mother's Day brunch menus, shows, and events this weekend at Las Vegas hotels, Vegas for Mother's Day is the best place to find fun things to do with Mom this year. Here are the Casino Boy picks for the top places to spend Las Vegas Mother's Day 2013 for Mother's Day Vegas deals, events, brunch options, shows and more:
1. Mother's Day Vegas Hotel Deals for brunch and other dining options:
Take Mom out for Las Vegas Mother's Day brunch, lunch, or dinner to make her feel special this year. Cheap or not, it's time to dish out some dough for Mom. We probably can't even count the number of meals she's cooked in her lifetime...she deserves this. It's possible to find some affordable yet classy things to do in Vegas for Mom on her special day, and Casino Boy knows where to look. Here are some Vegas Mother's Day deals that shouldn't break the bank:
Public House at Luxor Las Vegas for Mother's Day deal: $25 Mother's Day brunch with bottomless mimosas from 9:30 a.m. to 3 p.m. Besides trying to wake him up early, it's not hard to get Casino Boy to spend some time with his mom. Add some booze into the equation though, and he'll spend as much time as she wants!
PBR Rock Bar & Grill for Mother's Day 2013 in Vegas at the Miracle Mile Shops at Planet Hollywood Las Vegas: Ladies and mamas alike, PBR Rock Bar & Grill is offering a complimentary mimosa with any purchase of a full-price item from the menu on Mother's Day 2013. Casino Boy is glad his mom gets to drink without charge, but his cheapo mind is very jealous.
35 Steaks + Martinis at the Vegas Hard Rock Hotel& Casino: With their special menu for Mother's day, this Vegas restaurant is offering top notch dinners to make Mom feel special. Plus, dessert of strawberry shortcake or crème brûlée is included without charge with any purchase of an entrée.
The Mirage Las Vegas hotel for Mother's Day at Cravings Buffet: Head to Cravings Buffet at the Mirage and get a complimentary meal for Mom with a purchase of 1 full priced buffet. Since it has 11 cooking stations, it's probably a safe bet for Mother's Day because she's likely to find something she'll enjoy!
2. Mother's Day Weekend Las Vegas shows and concerts:
For those really looking to make this a memorable Mother's Day, surprise Mom with something exciting like a Vegas concert ticket or show this year. This may put a dent in the wallet, but even Casino Boy has a rainy day fund, and there's no reason more important than Mom for splurging a bit. Here are the top events in Las Vegas for Mother's Day weekend 2013:
MJ Live at Rio Crowne Theatre on May 10th.
Criss Angel Believe by Cirque Du Soleil at Luxor Las Vegas hotel on May 10th.
Elton John at the Colosseum at Caesars Palace Vegas hotel on May 10th.
David Copperfield at MGM Grand Hotel and Casino on May 10th.
Ray Romano at the Mirage Hotel and Casino Aces of Comedy on May 10th & May 11th.
Gary Allan at Mandalay Bay Resort and Casino on May 11th.
KA by Cirque du Soleil at the MGM Grand Las Vegas hotel on May 11th
An Intimate Evening with Santana at the House of Blues Las Vegas on May 12th.
3. Las Vegas Events for Mother's Day 2013:
Art Festival of Henderson from May 11th - 12th over Mother's Day weekend in Vegas at Henderson Events Plaza
23rd Annual Jazz in The Park "Las Vegas Academy Jazz Combo featuring Dee Dee Bridgewater" on May 11th at Clark County Amphitheater on the day before Mother's Day 2013 in Vegas.
San Gennaro Feast from May 8th - May 12th for a Mother's Day weekend festival in Vegas at 4245 S. Grand Canyon Drive. Las Vegas, NV 89147
Vegas StrEATS Festival on May 11th, 2013 with Jonwayne, music, food trucks and vendors!
Check out CheapoVegas.com to find other fun cheap things to do in Las Vegas for Mother's Day 2013.
This article was written by Ariel Abbott, Editor of CheapoVegas.com
About CheapoVegas.com:
CheapoVegas.com is the online authority for all things fun and exciting in Las Vegas... and cheap, too! Hotel promo codes, show packages and tour deals are just a few of the travel aides to be found on CheapoVegas.com.
Location