Cheffinis Hot Dogs Las Vegas
Finally a place to eat with reasonable hours: 11pm- 3am... no food like drunk food!
---
A Quick Look
Cuisine:

American

Hours: Mon- Sun 11pm- 3am
Price:
---
---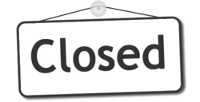 Like American Cuisine?
Check out more of our American restaurant faves!
The Skinny
While you're staggering around downtown Vegas in the wee hours of the 'morn, try stopping by Cheffinis Hot Dogs Las Vegas. This downtown food cart operates with drunk people in mind... it's hours are from 11pm- 3am nightly!
Reviews
There are currently no reviews!
Be the first to write a review!
Write a review
Our user reviews are from real registered users.
Quick Facts
Don't bother looking for Cheffinis Hot Dogs Vegas for lunch... this downtown food cart only operates from 11pm- 3am.
Pile as many toppings on your late night dog as you want for no extra charge!
Info
Location:
Las Vegas Hotels Downtown
520 Fremont St
Las Vegas, NV 89101
View Map
Phone:
702.629.0396
Hours of Operation:
Mon- Sun 11pm- 3am
Additional Info:
Food cart
The Environment:
Cheffinis Hot Dogs Vegas is a food cart so there's not much of an "environment" to write home about. There is something to be said about the man who runs the cart though... he's super friendly and knows how to put a delicious dog together! What more could you want from a man?
Why We Dine:
Late night food Las Vegas is what Cheffinis Hot Dogs is all about! If you're looking for drunk food downtown and can't find any Las Vegas restaurants that cut it, treat yourself to a wiener from Cheffinis Hot Dogs Vegas.
Messy Toppings: What's a hot dog if it's not a little messy? The dogs at Cheffinis Hot Dogs Vegas are loaded with toppings so eating at this food cart is an adventure that requires napkins.
Near Downtown Bars: The Las Vegas Strip nightlife is a great time, but downtown Vegas shouldn't be ignored! The city center has been experiencing a recent resurgence and has a number of great cheap bars to check out. Take a cab from your Las Vegas Strip hotel to give the downtown scene a shot... if you're not already staying in the area that is.
Super Reasonable Prices: Spend a little too much dough at the Las Vegas bars downtown? $3 gets you a jumbo dog with any toppings you want! Add another buck and get a drink, too.
Inside Knowledge:
Casino Boy was wondering what was making his hot dog so crunchy at Cheffinis Hot Dogs Las Vegas... turned out it was potato chip bits! Gotta appreciate good hot dog craftsmanship and creativity.
We Recommend:
Eating After A Drink: There are many great bars to check out downtown and Cheffinis Hot Dogs Las Vegas sets up shop near some of them. Have a few drinks at Hennessey's Tavern and then seek out these delicious wieners! The food cart is only open between 11pm-3am so it's clear that it was created with the desires of drunks in mind.
Get Everything On It: It doesn't matter how many toppings you get on your dog... it's always just $3! That's why when we go, we make sure to get everything on it. You'd be surprised how well pineapples go with loaded hot dogs.
Is it Worth It?
This is a silly question. YES!
Cheffinis Hot Dogs Las Vegas Restaurant Amenities
Cheap Eats
Energy Efficient Restaurant
Kid Friendly
Late Dining
Smoking Area
Take-Out Available
User Average Review
Overall:
Menu:
Ambience:
Location:
Service:
Based on reviews
Rating Distribution
0.0% recommended it
Cheffinis Hot Dogs Las Vegas Reviews
There are currently no reviews! Be the first to write a review!
Write a review
Other American Restaurants You May Like