CheapoVegas.com Reveals the Top 5 Las Vegas Valentine's Day Deals in 2013 for Singles
Jan 22, 2013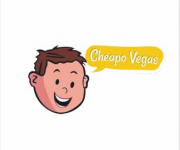 (PRWEB) January 22, 2013
While many may be looking forward to Valentine's Day 2013, CasinoBoy knows that it can serve as a sad reminder of still being single. For those singles that think Las Vegas Valentine's Day will be too full of cheesy romantic couples, remember it's called SIN City people! Don't hesitate to celebrate your freedom by spending Valentine's Day in Las Vegas. CasinoBoy of CheapoVegas.com has found the best Anti-Valentine's Day Las Vegas Deals of 2013 for the best single Las Vegas Valentine's Day.
1. For singles heading to Vegas the week of Valentine's Day, there may be a chance for you to meet a special someone just yet! Minus 5 Ice Bar at the Monte Carlo Las Vegas is throwing their Ice Dating singles night on February 10th, 2013. If it doesn't lead to a Las Vegas Valentine's Day date on February 14th, just wash away those worries with a Minus 5 specialty vodka drink and enjoy being single and ready to mingle in Vegas!
2. Party the night away at the "Love Stinks, Let's Drink" fiesta at Cabo Wabo Cantina in the Miracle Mile Shops at Planet Hollywood Resort & Casino. There's no better place to forget about couples than by taking $5 anti-Valentine's shots or sipping a Sangarita. Try the "Ex-Boyfriend" or "Ex-Girlfriend" shots and the memory of your ex might literally disappear. There's bound to be other singles at this Vegas Valentine's Day party, so drink up amigos!
3. Dine at Sugar Factory in Paris Las Vegas! Sugar factory is having a "Love Bites" anti-Valentine's Day menu on February 14th, 2013. This Las Vegas Valentine's Day menu highlights tasty items that no sappy Valentine lovers will be able to savor. The menu features a creamy garlic soup, the "bleeding heart" arancini, barbeque pork ribs and "cold hearted" Italian desert. Avoid the romantic Valentine's Day in Las Vegas for $40/person at Sugar Factory American Brasserie.
4. Head to Public House at The Venetian Las Vegas Casino for a "Bitter Hottie," their Las Vegas Valentine's Day drink special. Public House puts a twist on the traditional Bloody Mary by combining beer with cocktail...Yes, Please! With lime, IPA, and Sriracha sauce, those that are particularly miserable being single on Valentine's Day don't necessarily need to remember it.
5. "Get Your Heart On" party at the Imperial Palace has 2-for-1 drinks for all of Valentine's Day in Vegas. Stay at a Las Vegas hotel and head to "Get Your Heart On" to perhaps find that a Las Vegas Valentine after all! If you don't meet that special someone…more booze for you!