Casino Boy Picks 5 Las Vegas Shows for a Naughty Christmas
Dec 20, 2012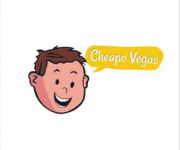 Las Vegas, NV (PRWEB) December 20, 2012
People spend all year trying to get on Santa's "nice" list but it's what's "naughty" that's worth checking out this Christmas in Las Vegas. Plenty of great Las Vegas shows will be playing on or around the holidays, some of them naturally Christmas-themed. But for a different holiday show, try one of the many sexy adult shows at Las Vegas hotels this winter.
Get the Santa hats, mistletoe and coal ready, Casino Boy has picked 5 Las Vegas shows that will make this Christmas a naughty one.
Cirque du Soleil's Zumanity: Don't be fooled by Cirque du Soleil's other Las Vegas productions, Zumanity is not light material suitable for children. Zumanity at New York New York Hotel is a sensual and promiscuous Las Vegas show perfect for setting a mood this Christmas. Fork over the extra cash and sit as close to the front as possible: the Zumanity actors invite audience members to participate on stage in some acts. Christmas doesn't traditionally entail gravity-defying acrobatics and scantily clad beauties... but Zumanity Las Vegas this holiday makes a strong case that it should start. Zumanity will be playing nightly through the holidays, including Christmas Day.
Absinthe: For a truly intimate and naughty Las Vegas show this Christmas, give Absinthe at Caesars Palace a try. With only about 10 rows of seating available, everyone in the crowd is as intimate with the actors as possible. Expect plenty of dirty jokes, insults and private parts to be thrown around this favorite adult show in Las Vegas. Absinthe Las Vegas will play everyday over the holidays besides Christmas Eve and New Year's Eve.
Peepshow: Coco from the reality television show "Ice Loves Coco" has taken over the limelight at Planet Hollywood's Peepshow and the reviews have all been highly positive. Coco is much curvier than her playmate predecessor, Holly Madison, and it's been reported that she is also on stage longer in this run of Peepshow. Of course, that translates into more topless Coco and who can be mad about that? Coco will be putting on her Peepshow this winter everyday besides the day after Christmas and New Year's Eve.
Thunder From Down Under: Naughty Las Vegas shows this holiday aren't limited to topless revues. There are also Las Vegas adult shows for the ladies featuring the hunkiest dudes on the Strip. Thunder From Down Under at Excalibur Hotel and Casino is a must for any naughty she-elves visiting Las Vegas this winter. An extra $20 after the show for a picture with the dancers ensures that memories from this Las Vegas production will be well preserved. Catch the fellows in Thunder From Down Under every night through the end of the year with the exception of Christmas Day and New Year's Eve.
Fantasy: There's no question what Fantasy at Luxor Hotel and Casino is all about. Within the first few minutes audience members are treated to bare female flesh. Ho, ho, ho indeed. Fantasy at Luxor is a cheap adult topless revue in Las Vegas that never disappoints. From nearly nude vocalists to a hilarious comedian, Fantasy has a bit of everything for everyone this Christmas in Las Vegas. Fantasy at the Luxor will be playing every night this holiday.