Ring in the 2014 New Year at these Las Vegas Party Spots
---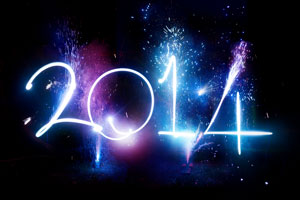 Las Vegas is often called the Entertainment Capital of the World....So where better to ring in the New Year?! Las Vegas offers the biggest, best and hottest parties, so let CheapoVegas.com help you find the best parties and performances to rock in the 2014 with some the hugest names in pop culture and the music industry.
CheapoVegas.com brings you this list of the top ten places to part on New Year's Eve in Las Vegas, compiled based on big name performers and venue popularity.
For your partying pleasure, in no particular order:
Beacher's Madhouse at MGM Grand: This shindig features a line-up of performance after performance, but the big names to take note of are Miley Cyrus (Yep, the twerking queen) and Britney Spears. The New Year's celebrations at Beacher's Madhouse actually begin early - really early, like December 27th early. December 27-December 31 the part starts every night at 9pm.
The Bank at The Bellagio: hip-hop superstar and lyricist Common rings in the New Year with an exclusive performance. The party starts at 9pm, so be there or be.....You know. Not there.
The Beatles REVOLUTION Lounge at The Mirage: Bring in the New Year soul-style with Boyz II Men. The performance starts at 9pm. Didn't they win a Grammy or something?
HAZE at Aria: Music superstar John Legend takes the stage and brings in the New Year with his soulful R&B music for a uniquely Sin City experience. Plan to be there by 9pm for all the party goodness. It'll be Legen.....dary. (Geddit?)
1 OAK: This New Year's midnight bash includes an awesome countdown experience and is hosted by hip-hop favorite J. Cole. What a surprise, this performance also starts at 9pm.
LAX at The Luxor: Keri Hilson brings a more intimate experience to The Luxor's LAX. Join her in ringing in the new year. Hilson's performance begins at 8pm.
PURE at Caesar's Palace: Ne-Yo, the eternally popular star will ring in the New Year at Caesar's Palace. Make sure to bring your dancing shoes - you'll need them. Starts at 8pm.
Hakkasan at MGM Grand: Hakkasan has become Las Vegas' most popular nightclub, so it's no surprise they've got an electrifying night planned to bring in the New Year. Headliner Calvin Harris kicks the party off at 10pm.
Tryst at The Wynn: Lil Jon gets New Year's partygoers crunk while he takes on the turntables for one last time in 2013. The Party starts at 10pm.
Mandalay Bay: One of Las Vegas' favorite casino resorts hosts it's New Year's party - Paint the Town Gold. Guests will get to party like the A-Listers they think they are at this complimentary masquerade-style party which starts at 2pm.
Go ahead. Rock out with some of the biggest stars in showbiz. Or, more likely, record the whole thing on your phone and don't really experience it until you watch it later on your facebook. It's cool, we get it. Your friends will still be jealous, right?
This blog was written by Cash Cooper, editor for CheapoVegas.com.